Framing
"Beauty is the radiance which shines from things made as they should be made "
.Eric Gill
We make simple, elegant and well proportioned frames to enhance the artwork in a sympathetic manner.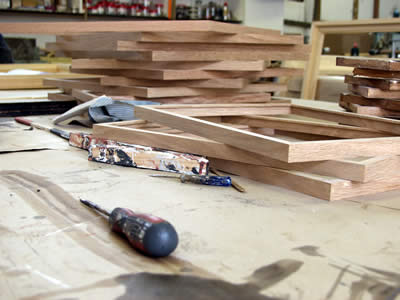 The initial discussion and selection of frame for a piece of work is crucial to the whole process. We are happy to spend the time and give the advice necessary to achieve the definitive solution.
Natural wood frames are constructed from a variety of timbers and stained, painted or gilded to provide the appropriate finish for contemporary and traditional works. A range of antique frames for sale can be viewed at the workshop.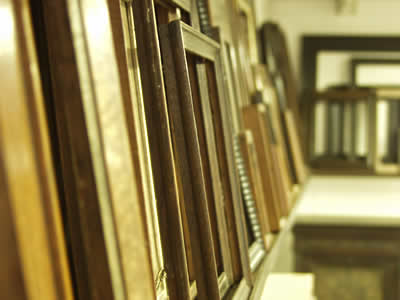 Mounts to house and display works on paper are cut from conservation board in a range of museum whites and ivories. Single, double and treble thickness boards are used to present the work in the appropriate way.
Contemporary coated glass is available to provide UV protection and minimal refraction where necessary. We also have salvaged glass in stock.